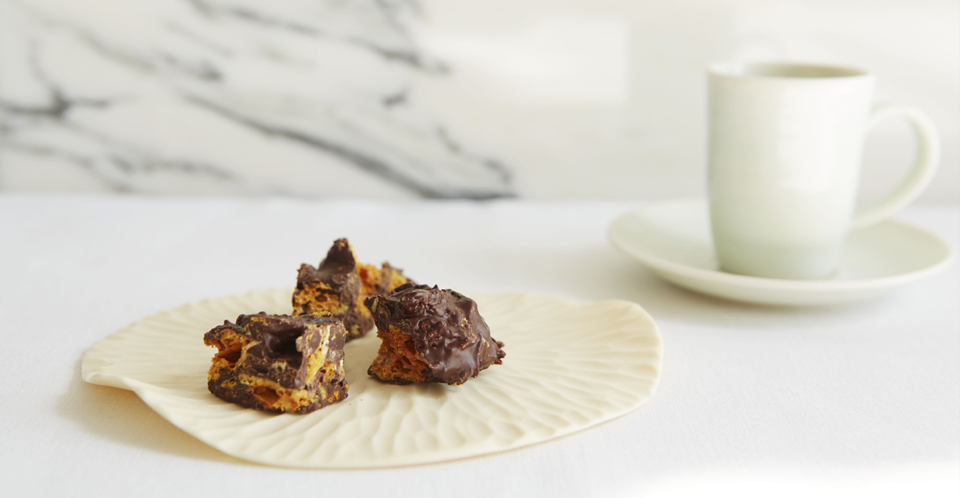 Limited Edition Plates for Spring Restaurant
Cristina Vezzini was invited to create three plate designs for a special dinner 'Celebrating Ceramics' at the prestigious
Spring Restaurant
in London's Somerset House. Hosted by Flow Gallery for London Craft Week 2016, guests at this invitation-only dinner enjoyed a menu of four courses by chef Skye Gyngell on plates designed by three ceramicists to complement the dishes. Cristina Vezzini was asked to create the main course, dessert and petits fours plates.
Cristina's three plate designs exhibit her signature use of hand carved textures, with this particular commission she explored the use of glaze and colour; a departure from her use of natural colour and finish in her ceramic work. Keeping the main course plate white, she has used delicate shades of pink for the dessert plate and yellow for the petits fours, to chime with the tones of Spring's interior. The main course features hand carved lined patterns around the curved rim and Cristina has glazed the centre of the plate, leaving the texture unfinished around the edge, creating a dynamic between the two surfaces. The same techniques has been applied with the dessert plate, but the edge has a faceted texture. The petits fours plates have individual carved textures, creating a playful and beautiful display through the series.
Each design has been made by hand by Cristina in the London studio and is in a limited edition run, available to buy via the online shop and through Flow Gallery.
---
Size: Each is hand made; sizes may vary.
Dinner plate: 30cm diameter, approx.
Dessert plate: 20cm diameter, approx.
Petits Fours plate: 10cm diameter, approx.
Materials: Hand carved porcelain.